Safe Guns in Safe Places for Safe Families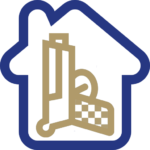 A Gun Audit is where a Front Range firearm inspection expert from Colorado Gun Services will come to your home to make sure your guns are in proper working order and that they are Colorado Compliant.
Most people are unaware that firearms that were purchased legally from a Gun Shop just a year ago, may now be illegal in Colorado. Through our Front Range gun law compliance services, we will inspect magazine clips to make sure the do not hold more than ten rounds, which is the maximum amount allowed with the current Colorado High Capacity Magazine Band. Certain features are not allowed on some guns, like Flash Suppressor, Pistol Grips or Threaded Barrels.
When our team finds a firearm that is not compliant with Colorado Law, you will receive solid advice on how to make it compliant or possibly dispose or sell it out of state.
There are a number of issues that our Front Range firearm inspection team examines when determining a firearm's legal status. Two of the most recent are bump stocks and assault weapon qualification.
Bump Stock or Burst Trigger
Bump stocks are a modification which improves the rate of fire of semi-automatic firearms. Burst triggers provide a similar effect via an attachment to the trigger. In Colorado, any item which allows semi-automatic firearms to expel a rapid-fire burst is illegal.
Assault Weapons
There are a number of factors which can cause a firearm to be considered an assault weapon in Colorado. These factors include: Magazines with a capacity of 15 rounds or more, short shot guns and short rifles.
At Colorado Gun Services, we understand that staying up to date on our state's gun regulations can be difficult. With the constant shifting of gun laws in Colorado, it's important to have an expert who can help. If you are a firearm owner, contact us! Our Front Range firearm inspection team will work with you to arrange a gun audit.
What Our Clients Are Saying
"Thank you for making a very uncomfortable situation for my sister so easy. We are very happy to have that particular process behind us."  
-Maurie S. 
"Lee and Jenna were incredibly knowledgeable, friendly, and professional. My husband knows quite a bit about firearms and I know very little, we were both impressed by their ability to address our needs and offer their expertise. I would highly recommend them to anyone in a situation where they need to safely and legally remove weapons or ammunition from their home. "
-Jessica Thompson