Gun Purchases of Unwanted Firearms or Collections
Safe Guns in Safe Places for Safe Families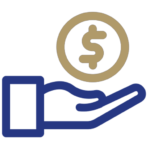 Colorado Gun Services will help you sell guns in Front Range, with legal guidance and expert firearm collection appraisals. We come to you and appraise a single gun or an entire collection of any size.
You will receive an explanation of how guns are legally sold and transferred. If you decide you would like to sell a gun in Front Range, Colorado Gun Services can then make you a fair market value offer and/or explain how a gun can be put up for sale on consignment.
The benefit of using Colorado Gun Services is that we come to you which relieves you of having to handle unknown and potentially loaded firearms. You will also avoid the legal responsibility of transporting that is involved.
When a relative leaves you a firearm in their will, what should you do? You may have never even intended to own a gun. Suddenly, you could find yourself in possession of one or several. If you decide to sell the gun you inherit, you are in for an even more complicated legal ordeal. That's why it is important to contact an expert as soon as you inherit a gun. Colorado Gun Services can help you register, appraise, and sell guns in Front Range for the right price. We will make sure all the legal requirements are met during the process. Since we are experts in the handling of firearms, we will make sure the guns are safe and transported properly.
How a gun can be sold, and to whom, varies in Colorado depending upon the type of firearm. There may even be time constraints that come into effect as soon as you take possession of the gun. Someone without our experience could easily become confused and wind up in legal trouble, all over a gun they didn't even want. With Colorado Gun Services, you won't have to worry about failing to adhere to some obscure legal standard. Whether you are looking to sell a single unwanted firearm, or a whole collection, Colorado Gun Services can make sure it happens legally and safely. We are proud to use our expertise to help the Front Range community with all their firearm questions and concerns.
What Our Clients Are Saying
"Thank you for making a very uncomfortable situation for my sister so easy. We are very happy to have that particular process behind us."  
-Maurie S. 
"Lee and Jenna were incredibly knowledgeable, friendly, and professional. My husband knows quite a bit about firearms and I know very little, we were both impressed by their ability to address our needs and offer their expertise. I would highly recommend them to anyone in a situation where they need to safely and legally remove weapons or ammunition from their home. "
-Jessica Thompson