Safe Guns in Safe Places for Safe Families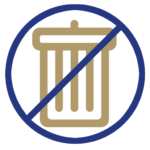 Our Front Range gun destruction and removal services are requested for several reasons:
If a firearm is found to be unsafe to use, cannot be repaired and has no historical value.

Colorado Gun Services will permanently destroy it by torching the receiver or frame into three parts or cutting it with a saw into five parts. We will document this with photos and log it for the Alcohol, Tobacco, and Firearms. After our Front Range gun destruction services are complete, we will email proof of destruction to our customer.

If a gun has been used in a crime or suicide and a person wants it permanently destroyed.

If a gun cannot be legally sold or owned in Colorado, one option is to destroy it.
Before and After Gun Disposal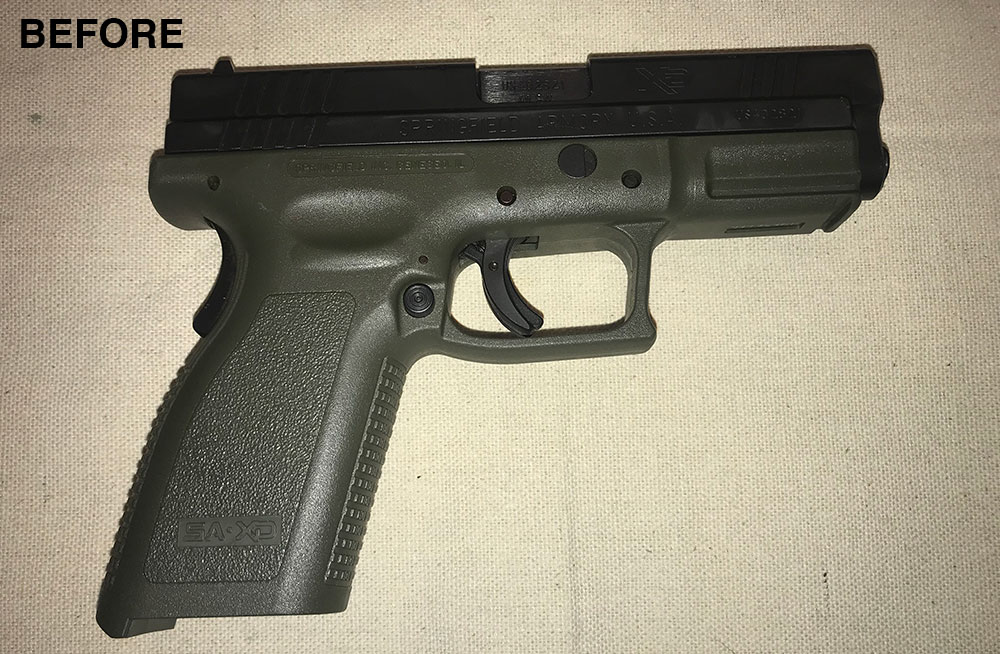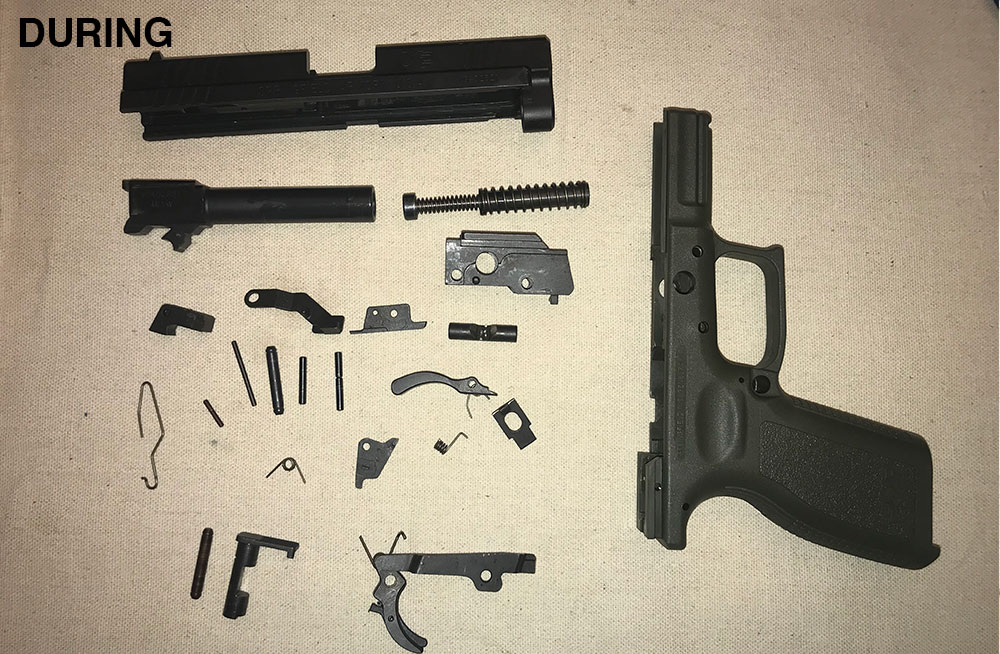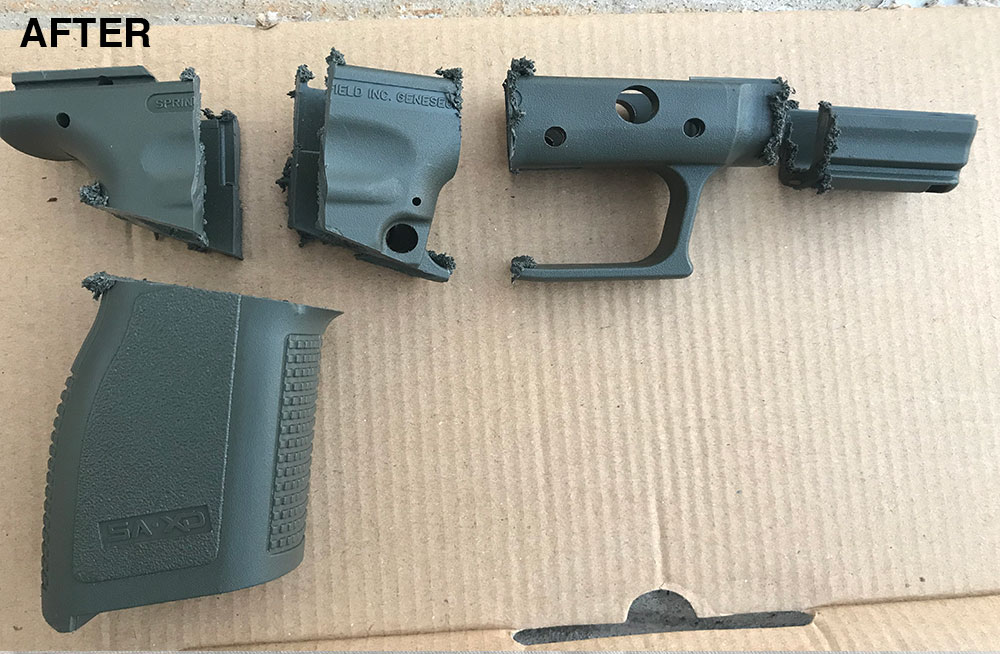 Bump stocks are now federally illegal In the United States. We removed one from a firearm to help a customer comply and completed gun disposal.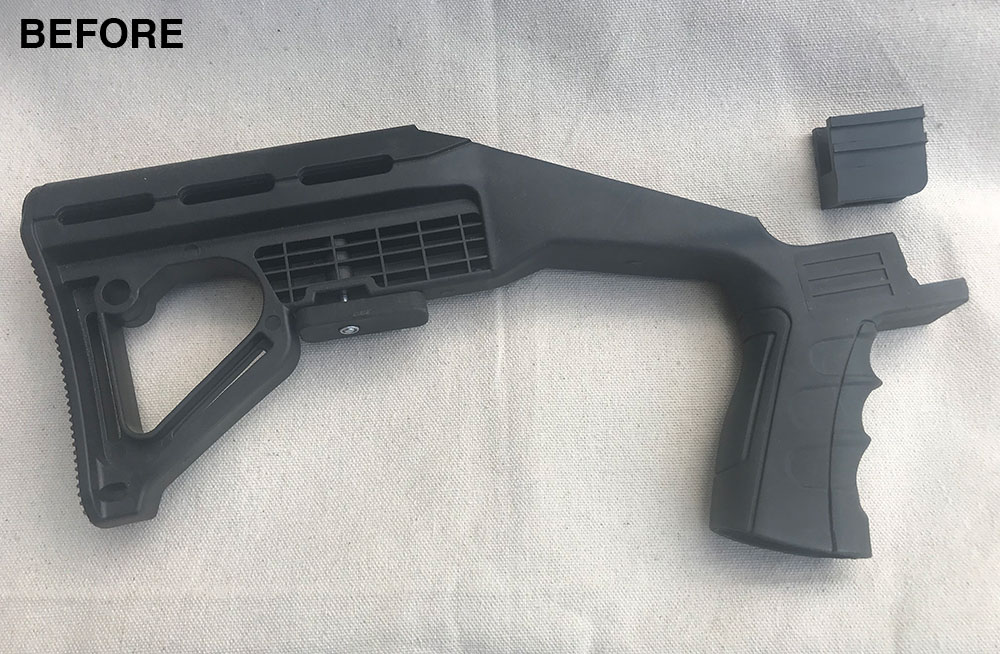 One reason to use our Front Range firearm removal and destruction services is if the gun is a cheap (Saturday night special) or deemed unsafe.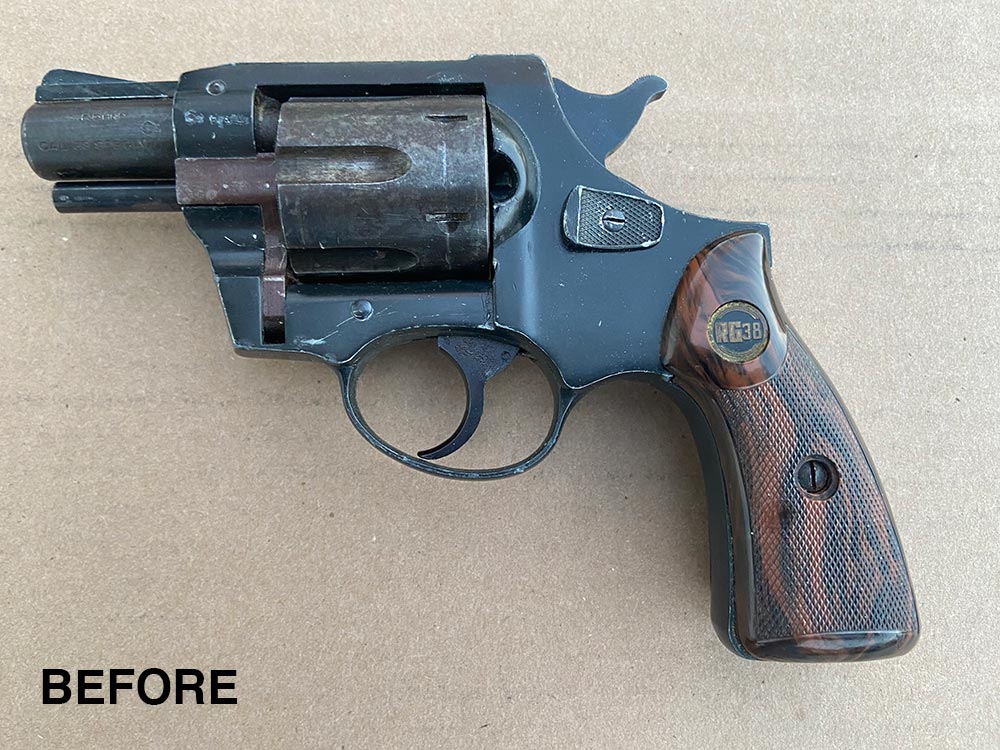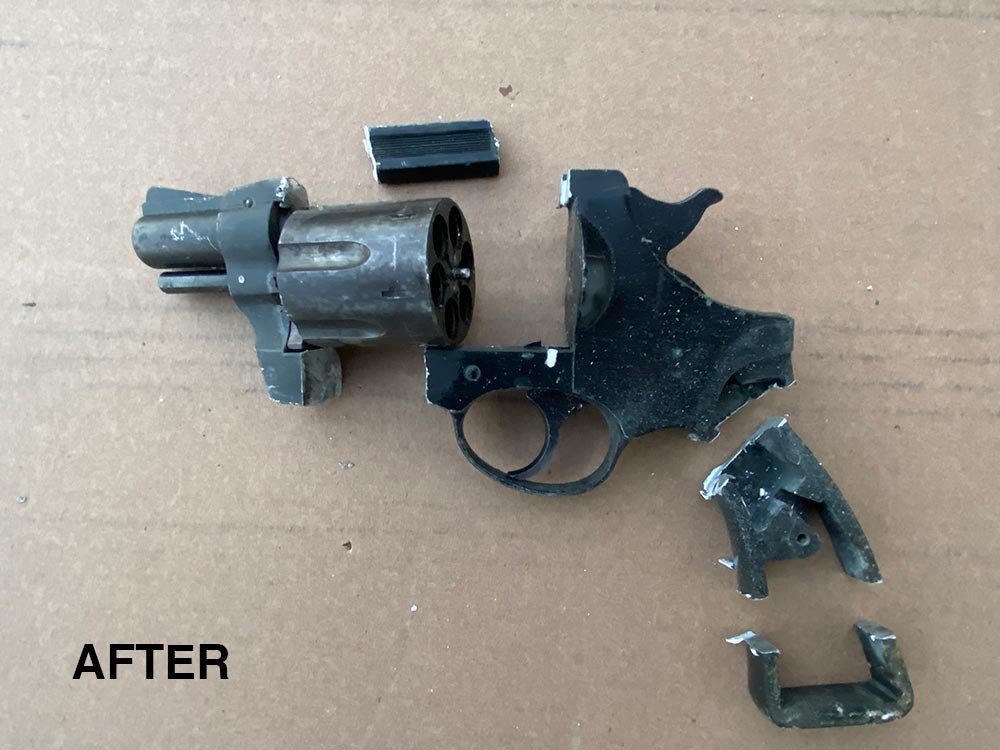 This rifle was a home built. After a recent law change in July 2019 this rifle would have become an illegal assault weapon. By destroying the receiver the owner protected himself from a felon weapon violation.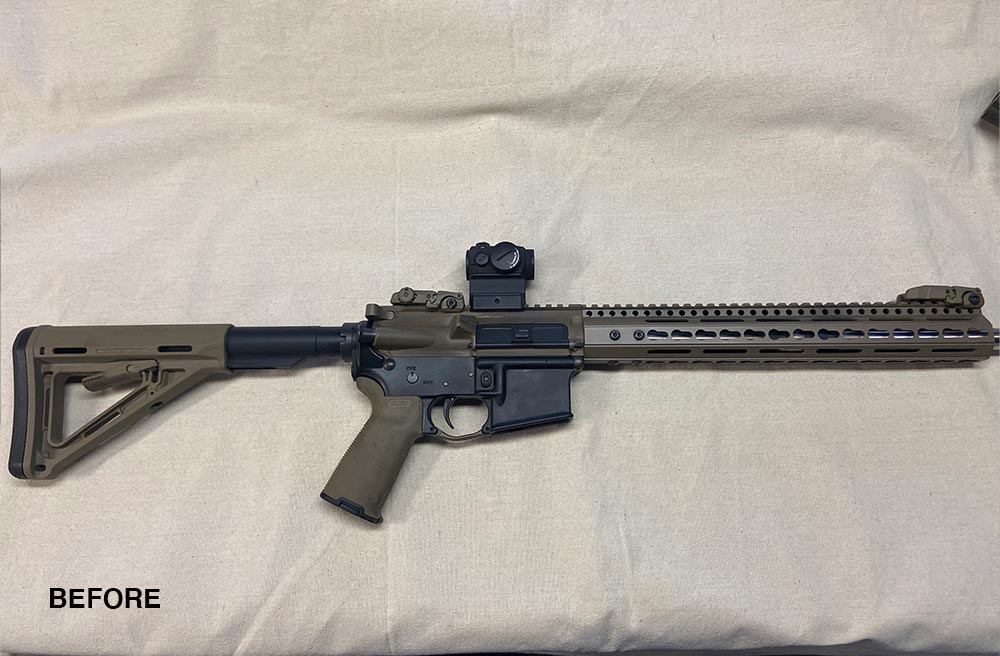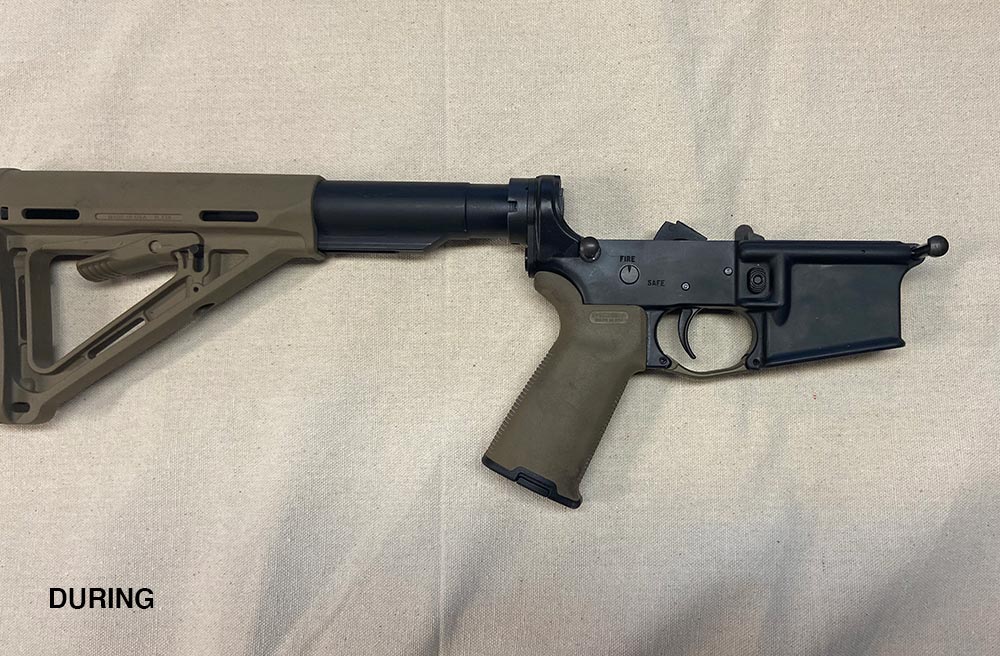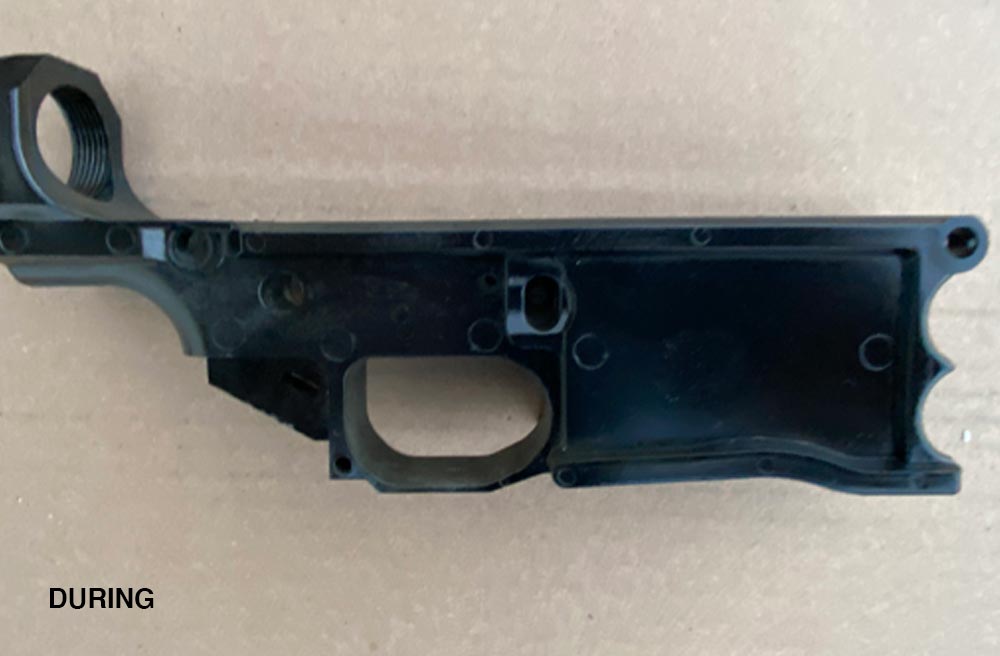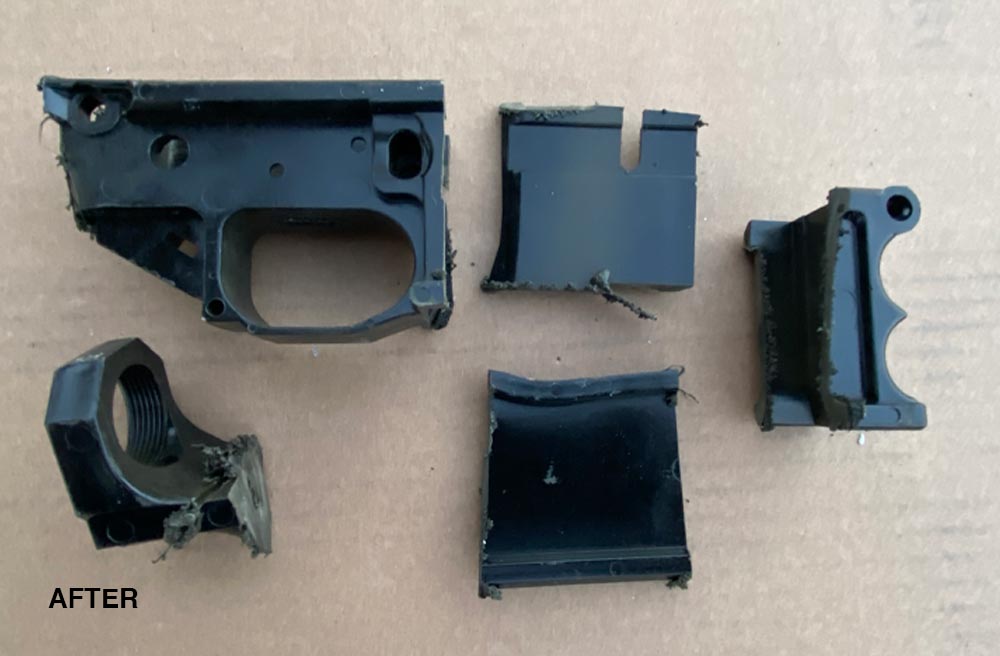 What Our Clients Are Saying
"Thank you for making a very uncomfortable situation for my sister so easy. We are very happy to have that particular process behind us."  
-Maurie S. 
"Lee and Jenna were incredibly knowledgeable, friendly, and professional. My husband knows quite a bit about firearms and I know very little, we were both impressed by their ability to address our needs and offer their expertise. I would highly recommend them to anyone in a situation where they need to safely and legally remove weapons or ammunition from their home. "
-Jessica Thompson